White Chocolate and Raspberry Macadamia Butter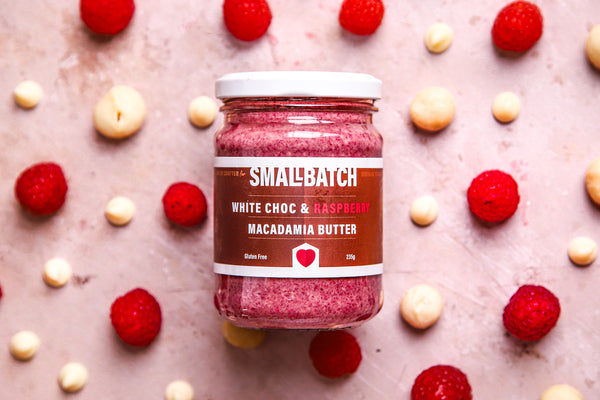 You can only imagine the creamy Macadamia Butter stirred gently with a generous melting of gourmet White Chocolate and locally freeze-dried Raspberries. However once you have imagined it you can now order some for yourself or any special person. The image says it all really. 
Very limited time only - 1 April - 14 May, 2023
Product will be wrapped in pink tissue and protected for the courier ride.